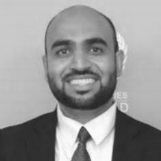 Vice-Chairman of the Board
Sheikh Mohamed is a highly experienced Commercial Diplomat with  working at the national and international levels, in the areas of international trade negotiations, cross-border investments and FDI. Experienced in international economic policy formulation, particularly from a developing country perspective.
He was the first Trade Diplomat from the GCC and Arab Region to have chaired the State Trading Enterprises committee since the establishment of WTO in 1995.