The primary aim of GRIP is bridging global capital with regional opportunities by bringing people, capital and opportunities together to achieve both our client and investor objectives
RAINMAKERS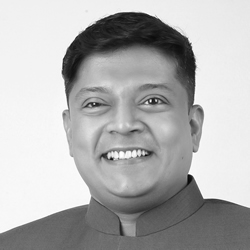 Chief Executive Officer
Gowri is an Investment Manager with an established investment track-record across the GCC region spanning listed equities, debt securities, commodity ETFs and managing direct private equity investments across the financial services, industrial sectors and real estate investment holdings.
His expertise honed over the past 17 years within portfolio management and investment analysis also includes, establishing and leading the Asset Management Division (AMD) of a regional bank, launching funds, structuring wealth management products, strategizing acquisitions, handling initial public offerings (IPOs) and raising investment capital across asset-classes and risk-thresholds.
Credentials include a First-Class Honours Degree in Applied Accounting (BSc. Hons.), Member of the Chartered Institute of Securities and Investment – U.K. (MCSI), Fellow of the Chartered Institute of Management Accountants – U.K. (FCMA), Certified Practicing Accountant (CPA Aust.), International Certificate in Wealth & Investment Management (ICWIM - CISI), Certified Blockchain Expert (Blockchain Council) and Chartered Global Management Accountant – U.S.A. (CGMA).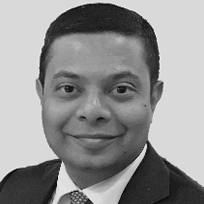 MD - Investment Banking
Harshana is a Senior Corporate & Investment Banker with multifaceted experience accumulated over 20 years with international financial organizations in Switzerland, Middle East and Sri Lanka.
He brings an extensive client and investor network and experience in multiple industry segments and sectors accumulated through Corporate, Institutional & Investment Banking, Trade and Structured Finance, Cash Management, Risk and Analytics, Private Banking, Financial Advisory, Capital Markets & Syndication, Mergers & Acquisitions, Financial Strategy and Business Development.
Credentials include: Fellow of Chartered Management Institute, Master of Business Administration (with Merit) from the University of Leicester, Executive Management Program in International Management - Stanford Graduate School of Business (GSB) National University of Singapore Business School.
More recently he has been active within the Blockchain space with a certification from Harvard Business School in relation to FinTech, Blockchain and Cryptocurrencies.
DIRECTORS & ADVISORS
BACKBONE